Communal Cuttack!
''Koraput entered the industrial map of india as a contested cultural space. Today the issue of inter-state border, as a federal issue, is focused on Koraput.''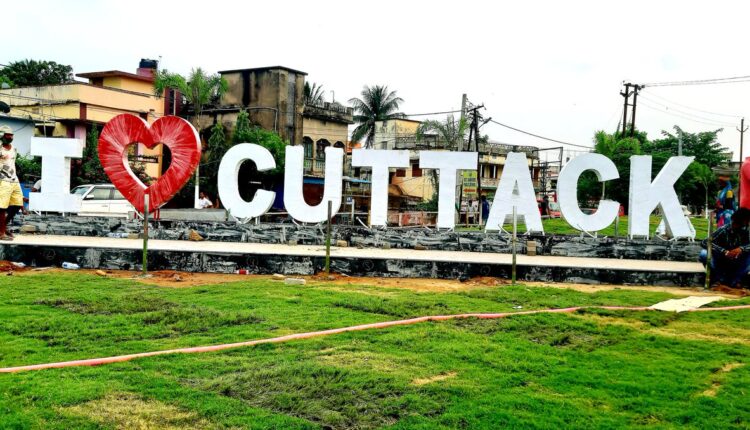 We tend to believe that Odisha is a peaceful State and its premier city Cuttack is free from communal tensions. It therefore came as a surprise when in November 2015 Jayanta Mahapatra joined the award-wapsi bandwagon. He announced his decision to return his Padma Shri as a mark of protest against rising intolerance in the country. In his interview to The Hindu he said that he was not able to concentrate on his writing as he belonged to a minority community and was afraid of the reaction of his neighbours, who belonged to the majority community, to his writings. In an interview given to Pioneer, he further said that he lived in fear, and he and his friends were afraid of going to their own places of worship.
I think Jayanta's apprehension was an over-reaction; not many in Odisha even knew that he was a Christian. However, what is important is the fact of his thinking that way. It came against a series of criminal actions by Hindutwa fanatics. On 20 August 2013, rationalist Narendra Davolkar had been shot dead; on 4 June 2014, Mohammed Siddiqi Sheikh was bludgeoned to death for posting a cartoon of Shivaji on Facebook.; on 20 February 2015, Davolkar's follower Govind Pansare was killed; on 30 August 2015, writer MM Kulbargi was murdered.
By this time, the murder of missionary Graham Staines and his two children in Keonjhar in 1999 had not been forgotten. The number of non-Hindu and non-tribal (i.e. Muslim and Christian) people is very low in Odisha and one thought that they would be safe in the midst of the overwhelming majority community. Cuttack was supposed to be a peaceful place of communal amity. But it has not been always so. The Hindu-Muslim riots of 1964 and later are black spots on the city's reputation.
If we go back in history, there was even a shameful event a hundred years earlier. According to Utkal Dipika of June 3,1893, some two hundred people of a community were going by Kampa Bazar. When they passed a mosque, some Muslims asked them not to play their band. Since the kirtan did not stop, some four to five Muslims attacked the procession and some got hurt. According to Utkal Dipika this was the first such happening in Cuttack.